Hooray! My first link-up! :) I finally feel ready to try and start linking up with other bloggers. Please check out Farley's Oh 'Boy Fourth Grade blog. It's adorable and she's also a fourth grade teacher for all you upper elementary teachers like me!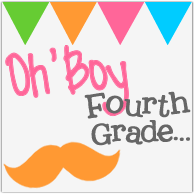 Listening
: Christmas is my favorite holiday! The smell of Christmas trees and listening to Christmas music once a year just makes me smile. I'm an 80s kid, but I grew up with 90s music. You know what that means -- some N*SYNC and Britney Spears are definitely on this playlist. As well as some Michael Buble and Colbie Caillat :) Also the classics, Luther Vandross, and Mariah Carey for sure :)
Loving
: No snow here, but I love it when it gets to the 60s and 70s. Trust me.. it's different from mainland 60s because the tradewinds make it cold!
Thinking
: I really want to jump in the puddles. Sing & dance in the rain. Walk with a cup of coffee or hot chocolate in my hand. Yes.. after being in Oregon for 4 years.. I've come to embrace rainy weather.
Wanting
: I'm a chocolate lover.. but even more LOVE hot chocolate on cold days. I even felt like eating some shabu shabu. MHMM!
Needing
: I honestly feel like 4 days was not enough for a catch up break like I thought. Maybe if I still had kindergarten.. but being in 4th grade now. Oh no.. definitely need maybe a month :P
Favorite Tradition
: When I was born, my mother bought me the Precious Moments Christmas ornament every Christmas to hang on the tree. Yes.. I believe I have all but one Precious Moments ornament since I was born. I remember one Christmas.. every place was sold out! :( I was heartbroken for sure. But since I graduated from college in 2011, I've bought my own Precious Moments ornament :)
During my 4 day weekend, I've been playing catch-up with my professional development class. I was first introduced to
Project GLAD
briefly in my General Methods and Management class at Linfield College. Through student-teaching, another teacher introduced me to the GLAD strategies to help me to tend to my diverse class of ELLs and said it engages her students. After moving complexes because I was displaced this summer, I was so excited to find out we were getting GLAD trained this school year! I went to a 2-day training in October and 4-day observation training 2 weeks ago. On top of that, I decided to be ambitious and tackle my first PD course for 9-credits in their follow-up course.
I know I'm crazyyyyy.
My trainers are amazing and so helpful with my journey through being GLAD trained. My students
love
the strategies and are engaged in the lessons. I'm so excited to finally be GLAD trained :)
I hope everyone had a relaxing start to the start of December! 3 more weeks till break! Woo hoo!